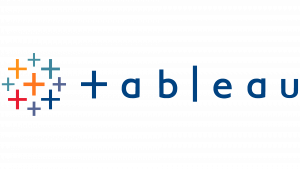 Industry Education Programme
Tableau is a visual analytics platform transforming how to use data to solve problems- empowering people and organisations to make most of the data. Tableau helps people and organisations be more data-driven.
Tableau's mission is to help people see and understand data. Their products are designed to put the user first—analyst, data scientist, student, teacher, executive, or business user. As a result, Tableau is the most powerful, secure, and flexible end-to-end analytics platform from connection through collaboration. Salesforce acquired Tableau in 2019, and its mission remains the same: to help people see and understand their data. Today, organisations everywhere—from non-profits to global enterprises and across all industries and departments—empower their people with Tableau to drive change with data.