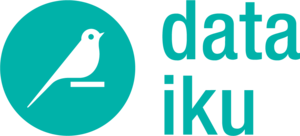 Industry Education Programme
Dataiku is a platform for everyday AI—using data for exceptional business results. Organisations use Dataiku to elevate their people (whether technical and working in code or on the business side and low- or no-code) to extraordinary, arming them with the ability to make better day-to-day decisions with data.
Since 2013, Dataiku has been the leader in democratising data and empowering organisation-wide collaboration. They've been a part of the AI journey of hundreds of companies, and they have a pretty good idea of the formula for success: Everyday AI.
Are you interested in a training on this programmes? You can join the next cohort of students who will develop their skills, work on projects, and connect to work opportunities in this industry programme.