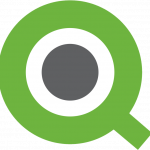 Industry Education Programme
Qlik's vision is a data-literate world, where everyone can use data and analytics to improve decision-making and solve their most challenging problems. Qlik, a private SaaS company, offers an Active Intelligence platform, delivering end-to-end, real-time data integration and analytics cloud solutions to close the gaps between data, insights and action. 
By transforming data into Active Intelligence, businesses can drive better decisions, improve revenue and profitability, and optimise customer relationships. Qlik serves more than 38,000 active customers in over 100 countries. Qlik helps enterprises worldwide move faster, work smarter, and lead the way forward with an end-to-end solution for getting value out of data. 
Their Active Intelligence Platform is the only one on the market that allows for open-ended, curiosity-driven exploration, giving everyone – at any skill level – the ability to make real discoveries that lead to tangible outcomes and transformative changes.
Are you interested in a training on this programmes? You can join the next cohort of students who will develop their skills, work on projects, and connect to work opportunities in this industry programme.
Similar Education Programmes