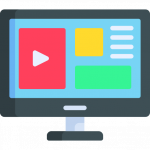 User Experience and
Product Design
Do you find using your mobile banking app as simple as using your favourite social media app? User Experience (UX) works to design human interactions with digital or physical products. UX Design aims to develop and iterate products that meet people's specific needs with as little friction as possible. In addition, UX Design seeks to attract, retain, and maximise the engagement and productivity of users using an app.
Companies with simple and easy-to-use interfaces acquire and retain more customers on their digital platforms. As a result, more customers buy their products and stick to their brand. In addition, companies that offer physical or digital products are paying more attention to their product design, starting from the way their products are unboxed. The design of these experiences can improve customer loyalty and create a stronger brand identity.
Career and Industry Opportunities
User experience and product designers work with software engineering teams and manufacturers to design software and product experiences. Most of them work in the Information Technology, Fintech, Digital Marketing, and E-commerce industries.
Industry Education Programmes to Get Started
You can get the skills required from the learning resources of the following technology companies:
Competitions and Project Opportunities
Figma API Challenge: this is a challenge that Figma will evaluate based on objective and subjective criteria. Learn more.
Internship, Job and Business Opportunities
See employers in the Information Technology, Fintech, Digital Marketing, and E-commerce industries on the Industry portal.
Are you interested in a training on this programmes? You can join the next cohort of students who will develop their skills, work on projects, and connect to work opportunities in this industry programme.