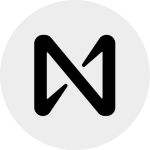 Industry Education Programme
A blockchain is a distributed database that is shared among the nodes of a computer network. As a database, a blockchain stores information electronically in digital format. Blockchains are best known for their crucial role in cryptocurrency systems, such as Bitcoin, for maintaining a secure and decentralised record of transactions.
NEAR Protocol is a scalable blockchain software company that provides the performance and user experience necessary to bridge the gap to mainstream adoption of decentralised applications.
Are you interested in a training on this programmes? You can join the next cohort of students who will develop their skills, work on projects, and connect to work opportunities in this industry programme.
Latest from NEAR Protocol