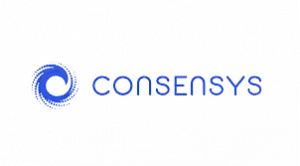 Industry Education Programme
A blockchain is a distributed database that is shared among the nodes of a computer network. As a database, a blockchain stores information electronically in digital format. Blockchains are best known for their crucial role in cryptocurrency systems, such as Bitcoin, for maintaining a secure and decentralised record of transactions.
ConsenSys is a leading Ethereum software company which enable developers, enterprises, and people worldwide to build next-generation applications, launch modern financial infrastructure, and access the decentralised web. 
Their product suite—composed of Infura, Quorum, Truffle, Codefi, MetaMask, and Diligence—serves millions of users, supports billions of blockchain-based queries for their clients, and has handled billions of dollars in digital assets. 
Are you interested in a training on this programmes? You can join the next cohort of students who will develop their skills, work on projects, and connect to work opportunities in this industry programme.