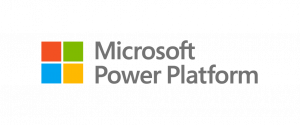 Industry Education Programme
Microsoft Power Platform is a group of products offered by Microsoft to
develop and build complex business solutions, analyze, and draw data visualizations, automate a business process, or build virtual agents for communication
. All these products offer a platform in which no code is required to build the applications.
Microsoft Power Platform is an inclusive technology; its ease of use creates a culture of innovation, helping people realise the untapped value that hasn't been accessed before.
Microsoft Power Platform products Power Bi, Power Apps, Power Automate, and Power Virtual Agents work together to meet challenges effectively —analyse data, build solutions, automate processes, and create virtual agents.
Are you interested in a training on this programmes? You can join the next cohort of students who will develop their skills, work on projects, and connect to work opportunities in this industry programme.