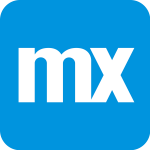 Industry Education Programme
Mendix is about elevating everyone to become business makers and setting them free to create transformational things. Mendix was founded to solve frustration with the complexity of custom software development, which is siloed, slow and consistently fails to deliver intended business results. As a result, they had to fundamentally reimagine and elevate the traditional roles played by Business and IT teams in the app development process.
In a world hyper-obsessed with inputs and processes, they wanted to create a new way so teams could rapidly and continuously translate their ideas into real business value. So they created an app platform that allows your whole organisation to participate and collaborate in the application development process, enabling businesses to unleash their best ideas quickly with software.
Are you interested in a training on this programmes? You can join the next cohort of students who will develop their skills, work on projects, and connect to work opportunities in this industry programme.
Similar Industry Programmes