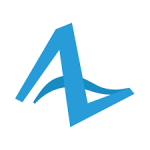 Industry Education Programme
Anylogic is a simulation modelling software company that enjoys developing best-in-class technologies to help its customers solve the business problems they are facing. AnyLogic software is utilised worldwide in thousands of commercial organisations and academic institutions, including over 40% of Fortune 100 companies.
Their flagship product, AnyLogic, has changed the way people build simulation models and expanded their application in complex business environments. Its unmatched flexibility allows users to capture the complexity of virtually any system at any level of detail.
Similar Education Programmes