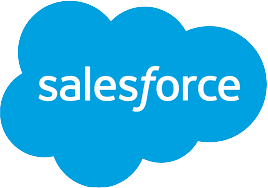 Customer Relationship Management (CRM) with Salesforce
Industry Education Programme
Salesforce is a cloud-based software company that provides Customer Relationship Management services. Salesforce services allow businesses to use cloud technology to better connect with partners, customers, and potential customers. Using the Salesforce CRM, companies can track customer activity, market to customers, and many more services.
Salesforce offers customer relationship management tools like Chatter, an enterprise social networking software; Commerce cloud, an E-commerce platform; Einstein AI, a machine learning software; and CRM tool for support, sales, and marketing teams worldwide. 
Are you interested in a training on this programmes? You can join the next cohort of students who will develop their skills, work on projects, and connect to work opportunities in this industry programme.