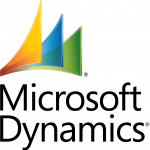 Industry Education Programme
Microsoft Dynamics 365 is a cloud-based business applications platform that combines customer relationship management (CRM), enterprise resource planning (ERP), productivity applications and artificial intelligence tools.
Dynamics product combines customer data from Dynamics 365, Office 365 and third-party data sources and helps users find actionable insights. And also, customer engagement tools help a customer in self-service and communities, and tools for support agents.
Are you interested in a training on this programmes? You can join the next cohort of students who will develop their skills, work on projects, and connect to work opportunities in this industry programme.