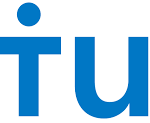 (In partnership with Inuit)
Industry Education Programme
A financial application is a software program that facilitates managing business processes dealing with money. Types of finance applications include: accounts payable software, bank reconciliation software, budget management software, consolidations software and so on.
At Intuit, they get to work using technology to solve their most important problems.
Intuit is a global technology platform that helps its customers and communities overcome their most critical financial challenges. Intuit believes everyone should have the opportunity to prosper, and they work tirelessly to find new, innovative ways to deliver on this belief.