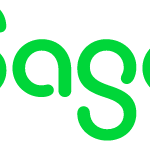 (In partnership with Sage)
Industry Education Programme
A financial application is a software program that facilitates managing business processes dealing with money. Types of finance applications include: accounts payable software, bank reconciliation software, budget management software, consolidations software and so on.
Sage is the global market leader for technology that helps small and medium businesses perform at their best. Sage is trusted by millions of customers worldwide to deliver the best cloud technology and support to their partners to manage finances, operations, and people. They believe in doing everything they can to help people be the best they can be, so the combined efforts of 13,000 Sage colleagues working with businesses and communities make a real difference to the world.
They provide businesses with software and services that are simple and easy to use. As a result, their customers trust their Payroll, HR, and Finance software to make business flow easily. From their local network of experts to their ever-growing partnerships, they are on hand to give their customers all the insights they need to thrive.