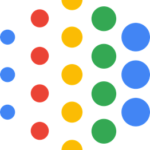 Industry Education Programme
Google AI is an Artificial Intelligence provider conducting research that advances the state-of-the-art in the field, applying AI to products and new domains, and developing tools to ensure everyone can access AI.
Google AI is making it easier for people to do things every day, whether searching for photos of loved ones, breaking down language barriers in Google Translate, typing emails on the go, or getting things done with Google Assistant. Google AI also provides new ways of looking at existing problems, from rethinking healthcare to advancing scientific discovery.
Are you interested in a training on this programmes? You can join the next cohort of students who will develop their skills, work on projects, and connect to work opportunities in this industry programme.