Economics is a social science degree that provides an understanding of production, markets, and economies from a macro and micro perspective. Other knowledge areas based on specialisation may include econometrics, international trade, monetary policies, industrial relations and trends, labour markets, human behaviour, and developments.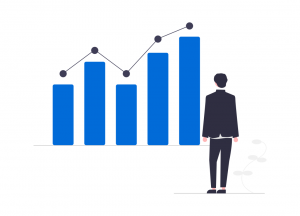 Course-specific skillsets expected from Economics graduates include statistical and qualitative analysis, econometrics, economic modelling, policy analysis and formulation based on economic reasoning. 
Career Clusters, Specialisations & Jobs
The knowledge and skills acquired from an Economics degree— means you have acquired competencies that make you fit for a career in any of the top career clusters for Economics graduates.

Learn more about each of these career clusters to discover specialisations. Decide which one fits you; jobs available, know more about what they do, relevant skills and find out further learning options in each discipline. For an overview of career clusters, visit
Career Disciplines.
Relevant areas for Economists include Financial Planning, Business/Corporate finance, General Banking, Investment Banking, Wealth Management, and Insurance services. Economists can work as Economic Advisers, Financial Advisers & Planners, Credit analysts, Risk and Benefit officers, Investment analysts & bankers, Traders, and Actuaries.
Relevant areas to Economists include Economic Affairs, Social Welfare, Foreign Affairs, Governance, Health, and Energy. Economists can work as Economic Advisers, Development/Policy Analysts, Advisors and Formulators, and Programme Analysts/Coordinators/Officers.
Relevant areas to Economists include Management/ Strategy Consulting in managing economic risk and compliance with government policies; Operation Consulting where they may need to apply their understanding of markets to supply chain management; Financial Advisory with career opportunities in risk management, corporate finance and transaction service; Human Resource Consulting where they can apply their labour market knowledge in planning staff benefits and compensation; and Information Technology, consulting in the areas of Data Science and Business Analytics.
Relevant areas to Economists include Social Services, Community and Economic Development. Economists can work as Economic Advisers, Policy Advisers and Formulators, State and Budget planners, and Community Directors.
This a good fit for Managerial or Business economists who can work as business/financial/industry/market research analysts researching management, business/enterprise/financial planners and management consultants.
Relevant areas to Economists are Academia, socio-economic research, human capacity development, thought leadership, economic and policy impact research, and think tanks.
Relevant areas to Economists are human resource as a factor of production, labour market analysis, human capital development, planning of benefits and compensation.
Areas include business and economic reporting, coverage of financial markets, analysis and expert opinion on policy matters.
Industries, Employers & Roles
Economics graduates work across a wide range of industries and companies, top among them are:
Explore each of the industries to know more about career opportunities. As well as profiles of leading employers; insights on working in each industry and tips for entry. For an overview of the Industries, visit Industry Profiles.
Further degrees and specialisations available to Economic degree holders are numerous. They include finance, management and business-related courses. The prominent, finance-related options are Applied Economics, Political Economics, Agricultural Economics, Political Economy, Environmental Economics, Agricultural Economics. Additionally; Managerial Economics, Financial Economics, International and Development Economics, Behavioural Economics, Business Economics, Urban Economics, and Resource Economics.
Prominent majors at postgraduate levels are Econometrics, Decision Science, Construction and Real Estate Economics, Operations Research, Actuarial Studies, Law and Economics, Economics and Finance, Technology, Management and Policy.
A Masters in Business Administration (MBA) is also a popular route for Economics graduates going into Consulting, Corporate Finance, Investment Banking and management careers.
For relevant certifications, see the list of Certifications in the Finance Career Cluster.
Relevant Professional Bodies for Economists are:
Royal Economic Society

Society of Professional Economists

National bodies include:
Mauritius: Mauritius Economic Society
Morocco: Moroccan Association of Economic Studies
Nigeria: Institute of Chartered Economists of Nigeria, Nigerian Economic Society
South Africa: Economic Society of South Africa
Tunisia: Tunisian Economic Association
A large number of African and global leaders have a degree in Economics.
Here are a few of them:
Okonjo Iweala
Okonjo is the current Director-General of the World Trade Organization (WTO) and a former Chief at the WorldBank, two-time Nigeria's finance minister. She also sits on the board of GAVI, Twitter and several international organisations.
Mehdi Lahlou
A Moroccan Professor of Economics at the National Institute of Statistics and Applied Economics (INSEA) who has made several contributions to socio-economic issues such as poverty, employment, and emigration/ immigration.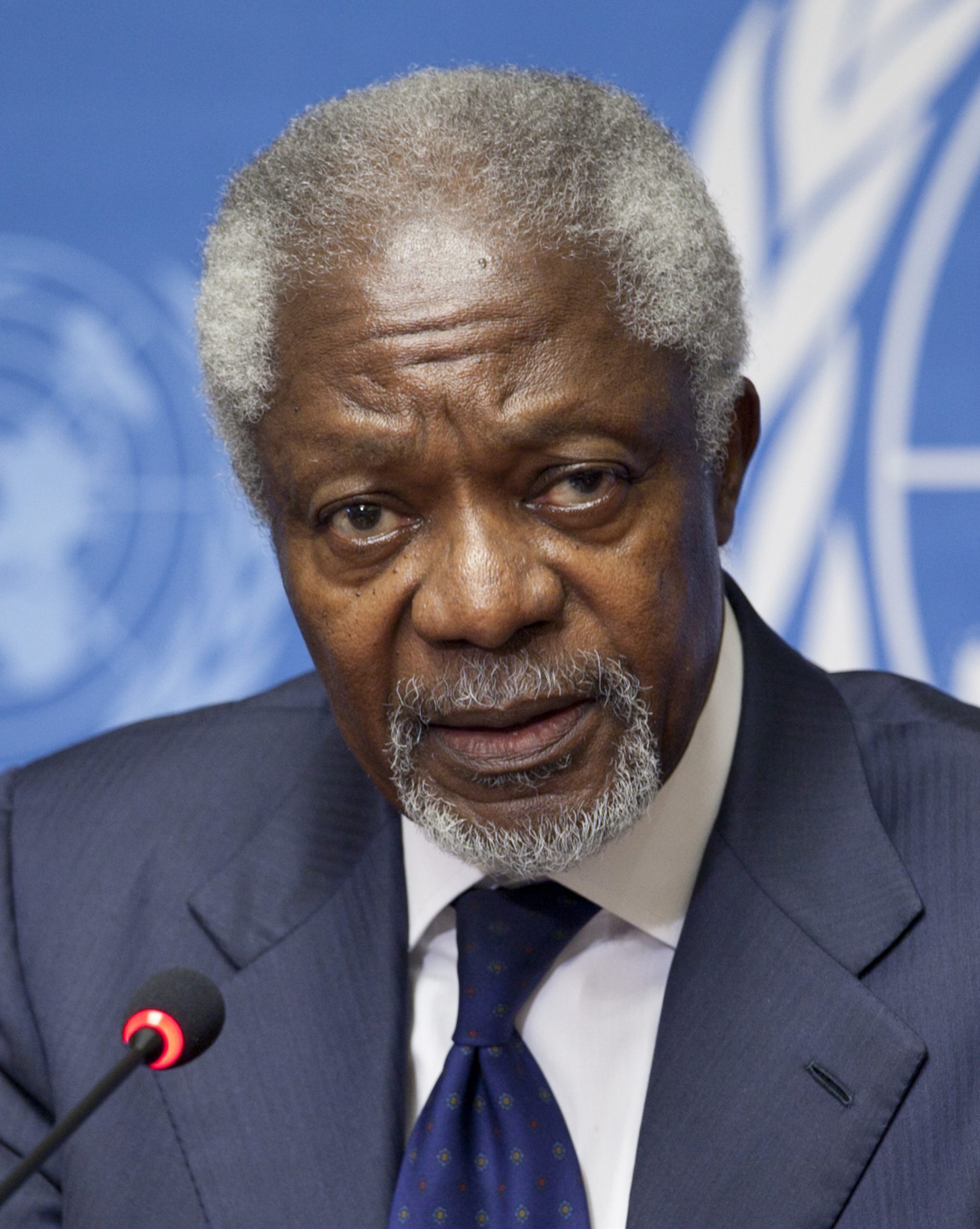 Kofi Annan
A career diplomat from Ghana; he was the seventh Secretary-General of the United Nations. The Millennium Development Goals (MDGs) came into being under his leadership. He was a co-recipient of a Nobel Peace Prize.
Elon Musk
South African entrepreneur involved with companies such as Compaq (acquired by HP) and PayPal and currently leads companies such as SpaceX, Tesla, SolarCity and the Boring Company. He ranks as one of the world's wealthiest people.
Dambisa Moyo
Zambian economist and writer whose books, articles, and public lectures centre on the creation of wealth and the perpetuation of poverty in a global economy. She previously worked at Goldman Sachs and is on the board of global corporations including 3M and Chevron.
Lionel Richie; Arsene Wenger; Arnold Schwarzenegger
Others include Lionel Richie; an American music icon, Arsene Wenger; a former French coach of the Arsenal Football team and Arnold Schwarzenegger; Austrian-American actor, businessman, and former Governor of California.
Relevant industry skills expected by employers and transferable across jobs include:
An Economist must be able to explain economic concepts to others in writing or orally. These may include recommendations, reports, and presentations to clients who need to make a financial decision. For instance; Management evaluating how to respond to a policy, politicians considering a stimulus package, reporters seeking an expert opinion on the financial market, or to the general public on the implications of not removing subsidies.
Economists used mathematical tools such as statistics, calculus and other advanced concepts such as graph theory to analyse data and provide economic models. An economist must be able to understand financial reports and track indicators of performance in them.
Economists used mathematical tools such as statistics, calculus and other advanced concepts such as graph theory to analyse data and provide economic models. An economist must be able to understand financial reports and track indicators of performance in them.
Economists sometimes have to make decisions or advise decision-makers on policies that affect the general populace. Rarely does a single solution meets all needs. Economists need to find solutions to problems—for the desired short-term and long-term effects for the public, their organisations or clients.
Economists typically find themselves working in business and government circles that look towards them for their expert opinions. They must dress well. Economists must have a great ethos. They can manage information based on accessible data. They stay up-to-date on developments in key sectors of the economy and markets.
As data sources become more digitised, economists need to be proficient in software applications and other toolsets—for data analysis. These call for data science and analytics skills; these can complement data visualisation and business analytics to better communicate with decision-makers and a broader audience.
You can select each of these skills to learn more about the application areas and ways to develop them. For an overview, visit Industry Skills.
Recommended Learning Resources
The Economist
Financial Times
The Africa Report
Bloomberg
Market information providers.
Immense Career Opportunities
A  degree in Economics opens up immense career opportunities in the industry, which is not limited to the ones featured in this guide. You can explore the Career and Industry Intelligence Hub for other careers and industries that may be of interest to you.
https://www.timeshighereducation.com/student/subjects/what-can-you-do-economics-degree

https://www.theuniguide.co.uk/subjects/economics
https://en.wikipedia.org/wiki/Bachelor_of_Economics
https://www.ucas.com/explore/subjects/economics
https://www.prospects.ac.uk/careers-advice/what-can-i-do-with-my-degree/economics
https://www.thebalancecareers.com/top-jobs-for-economics-majors-2059650