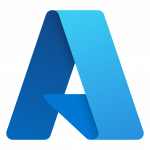 Cloud Computing with Microsoft Azure
Industry Education Programme
Microsoft Azure is Microsoft's public cloud computing platform. It provides a range of cloud services, including computing, analytics, storage and networking. Users can choose from these services to develop and scale new applications or run existing applications in the public cloud.
The Azure platform aims to help businesses manage challenges and meet their organisational goals. It offers tools that support all industries — including e-commerce, finance and various Fortune 500 companies— and is compatible with open source technologies. This provides users with the flexibility to use their preferred tools and technologies.
Are you interested in a training on this programmes? You can join the next cohort of students who will develop their skills, work on projects, and connect to work opportunities in this industry programme.