Jelani Aliyu;
Award-Winning Electric Car Designer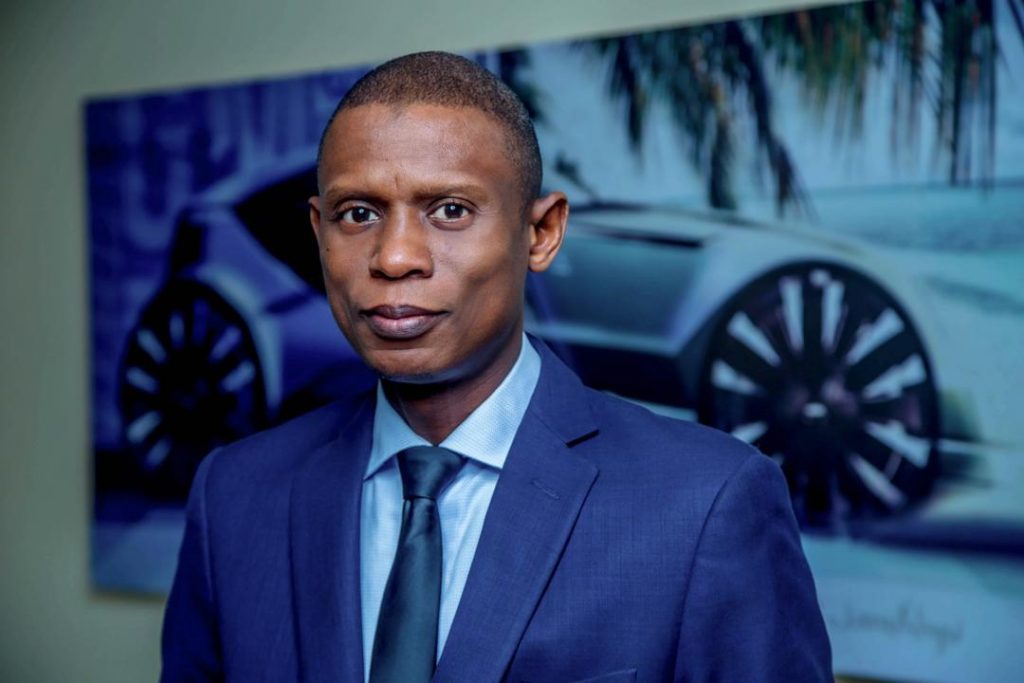 Jelani Aliyu is an internationally acclaimed Nigerian car designer. He is best known for designing the General Motors leading auto brand, Chevrolet Volt, which has been referred to as "the American Revolution, and one of the hottest concepts in the design line."
Jelani was born in 1966 in Kaduna as the fifth of seven children in a close-knit family. Jelani grew up in Sokoto, surrounded by the rich culture of the people which he reflects on as a lovely growing up experience for him. 
He attended Capital School and Federal Government College, Sokoto—where he was the best student in Technical drawing. He then proceeded to Ahmadu Bello University to study Architecture but dropped out to attend the Birnin-Kebbi Polytechnic. On why he made this decision, he said: "because my priority was to immediately engage in hands-on practical design, which the polytechnic offered, and to prepare myself for Automotive Design."
At Birnin-Kebbi, he studied sustainable home designs suitable for the Nigerian climate, buildings. He graduated as the overall best graduating student with a degree in architecture in 1988.
After Birnin-Kebbi, he wanted to concentrate on going into Automotive Design. He gained admission into the College for Creative Studies in Michigan. The Sokoto State Scholarship Board offered me a full scholarship to study at the college.
He worked at his state's Ministry of Works before he attended the College for Creative Studies. After graduation, he got a job at General Motors and later went on an international assignment to Germany for about two years to design Opels. When he returned to the General Motor's Tech Center, he worked on the Pontiac G6. He would later be transferred to the company's Advanced Design Studio.
At the Design Studio, he developed the design concept of the Chevrolet Volt Electric Car. The vehicle ushered in a new era, not just for General Motors but for the whole automotive industry.
The Chevrolet Volt project started with a brief by the then Vice President of product development— to develop a highly advanced vehicle concept that would take the company forward into the future. Three advanced studios were engaged in the competition;  one in California, one in the United Kingdom and the Michigan Advanced Studio where Jelani was. There were hundreds of entries. His proposal became the Volt. 
He designed the Volt wanting it to capture "the spirit of the African wilderness and also that of the magnificence of marine life off the African Atlantic shores." 
In 2017, he left his post as the lead exterior designer of General Motors to become the Director-General, Nigerian Automotive Design and Development Council (NADDC).
He is passionate about automotive design, saying: "Automotive design is part of Industrial design, which is a fascinating field, in its purest and most useful form it is a tool for survival and economic growth, dealing with the challenges that people face every day and coming up with solutions to them, which are for the most part physical products or systems that empower people and make life easier, they also enhance relationships and interactions within humanity and between humanity and the environment."
Image credit: https://dailynigerian.com/why-i-initiated-automotive-design-contest-for-nigerian-youth-by-jelani-aliyu
Meet The New NADDC Boss, Jelani Aliyu, MFR
https://guardian.ng/life/jelani-aliyu-the-design-revolutionary/
Related Industry Champions